This Small Community Is Tackling Mental Health Stigmas Through Poetry
Mental health issues have really come to the forefront of the public eye in recent years. In the past, a lot of mental health issues would have been written off as something else or simply put down as madness. Millions of people throughout history have been imprisoned or killed because of what we now know to be nothing more than an illness.
But we are a much more enlightened society now. With our improved medical technology, we can examine what is going in inside our minds and utilize both advanced medicines and therapy tactics to help combat these devastating conditions.
It is also a sad truth that these days more and more people are presenting with mental health issues. Due to a combination of increased global uncertainty and social media exposing us to distressing imagery that can adversely affect us. But despite the increased number of people who now suffer from it, there is still a massive stigma attached to mental illness.
The Stigma
It wasn't that long ago that medicine still considered mental conditions taboo. And this stigma still stands. A lot of people talk about how they are supportive of those with these conditions, but when it comes down to it most people are uneducated and afraid of these illnesses when their symptoms present themselves in others.
It is still considered rude and hurtful for someone to shut themselves off from others when in reality that person is battling horrible depression. People avoid friends who lash out at them or have random bursts of intense emotions, but these are simply symptoms of bipolar disorder and cannot be helped.
No matter what it is, our society still looks at those who suffer from mental illnesses with a cautious eye, while offering them support with their voices. This dual mindset is often alienating to those who suffer as they can often see through the shallow gestures.
Liverpool
Liverpool is at the forefront of creativity and compassion. The cities residents are some of the nicest on the planet and they work tirelessly to combat issues such as homelessness and mental health. A few years back there was an inactive where a group of Liverpool creatives worked with homeless people to create poetry books. The profits from these books went to help the writers, while also seeking to raise awareness about the stark realities of being without a home.
And now it seems these same people are turning their poetical talents towards combatting the negative stigmas associated with mental illness. The idea is to put together a number of collections written by people who suffer from extreme mental illnesses. They are working with a few hospitals and mental health charities to put this together, looking to put all the funds from the book sales back into these charities.
The Power of Poetry
Poetry is an extremely powerful tool. It can help us find the best love quotes to help you say i love you to that special someone in your life. Poetry can lift us up to new heights or bring us down to the darkest depths. And it is also a great way for a writer to share their emotional and physical experiences in a subtle and emotional way.
It is with this power the collective seeks to destroy the stigmas surrounding these issues. The poems will be raw and emotional looks into the harsh realities of mental illness. The idea is the reader will be able to get a feel for what it is like to live with these conditions, but without having to experience it themselves.
It also seeks to remind people that those who suffer from these conditions are not defined by them. It is not their personality. They are individuals with hopes and fears and aspirations like anyone else. This project seeks to remind people of that. To have them look at their accomplishments and their talent, rather than their illness.
We have big hopes for this project. We personally think it is an extremely worthwhile endeavor that will shed a lot of light on a subject that has remained in the dark for far too long. But what do you think? Will you be giving it a read?
How Health Regulations have Changed Due to the Pandemic 
The pandemic hit the world in ways we could never have imagined. What started off as an issue that we could observe from afar with sympathy quickly infiltrated the western world and left us all in a difficult position. We didn't quite know how to deal with the effects of the pandemic, and so many countries around the world were left in a state of unrest and panic as nobody knew what the future had to hold.   
It has been over a year and a half since the first recorded cases of coronavirus were made known to the public, and the world is only just starting to return to normality. At the start of the world pandemic, it was predicted that the effects of the virus would only cause two weeks of isolation, but this isolation turned into a year very quickly.   Due to how fast the effects of coronavirus took hold of the world, many places were not prepared to take it on.
Something that people didn't expect was just how much the pandemic would drain our medical supplies and push our health sector to breaking point. During the height of the pandemic, some hospitals couldn't even get enough rubber gloves to cater to their patients, which shows just how bad things really got.  
Thanks to a decrease of cases due to the introduction of a pandemic and global isolation, our medical sector is starting to stabilize and become much more dependable again. However, to continue to keep our medical sector in the best possible position that we can, there has been an introduction of brand new health regulations. Our medical sector depends on these brand new health regulations to be able to survive, but weirdly enough, there has not been a lot of advertising on what these regulations are. Here are how health regulations have changed due to the pandemic.  
A decrease in prescribed medications 
Before the pandemic, it became quite a joke that doctors and hospitals would prescribe medication for essentially any ailment. This was partly due to being understaffed and overworked, so giving out medication was a very fast and easy solution.  
As a result of the economic strain that has been caused by the virus, hospitals and GPs are being asked to only prescribe medication if it is absolutely necessary. You may not know this, but prescribing medication costs the health sector billions every year, which we simply can no longer afford.  
There has also been an outcry to the general public to think whether or not they truly need medical assistance before contacting your medical professionals. It costs the medical sector much more to prescribe pain killers than it costs for you to simply head to a local pharmacist and purchase it yourself. We also recommend avoiding buying medication in general unless you really need it. You can instead try and deal with your medical ailments in more natural ways, such as using CBD oil for pain or similar issues.  
Appointments via Phone 
A new regulation that they are trying to put in place is getting rid of unnecessary face-to-face appointments. If you have ever been to a hospital or doctor's surgery, then you will be more than aware of just how long you need to wait due to how busy hospitals are. In order to prevent the spread of coronavirus and the overpopulation of hospitals, most doctors are asking that you call the practice ahead of actually going there.
A lot of people that had previously been going to the doctors and hospitals didn't actually need to go there, which means they were just opening themselves up to actual illness and putting themselves in dangerous situations. Not only were people putting themselves in danger, but they were making the workload of doctors much bigger than it needed to be.  
Now that people can not just freely go to doctors and hospitals unless it is an emergency, resources are being used much more wisely. People who really need medical attention are also finally getting the help that they need, and they are not being pushed aside for people who do not necessarily need an appointment.  
Since introducing phone call appointments instead of allowing people to walk in, fewer people have been attending the doctors and hospitals. This shows just how much the resources were previously wasted and how easily we could have been saving money for the medical services previously.  After lockdown comes to a close, doctors, practices, and hospitals have the intention of keeping it this way so that they don't have to worry about people wasting resources that they don't necessarily need.  
Improvement in the social care system.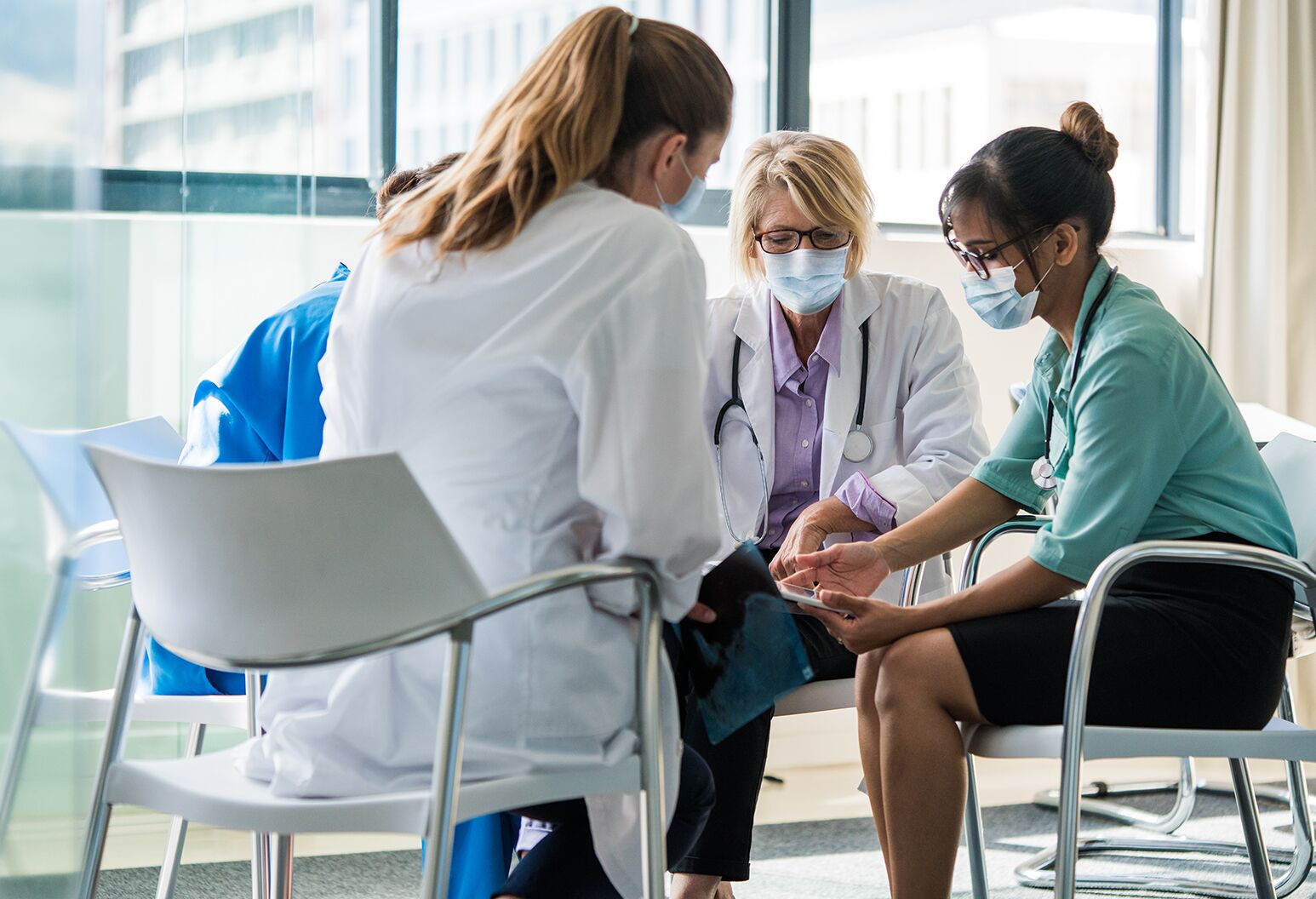 Something that was really made clear due to the pandemic was the unfortunate state of the social care system. This pandemic showed us that our social care system is severely underfunded and even more so understaffed. New legislation that was put in place after the initial wave of the pandemic was mostly based around improving the work conditions of social care workers and also providing much more medical equipment and PPE to these facilities.
The events of the pandemic unearthed a lot of problems that had been unseen for a number of years in the different medical sectors, and now we are starting to start to make changes to the horrible environments some are forced to work and live in.  
Why Self-Defense Classes Attendance Has Risen Sharply in the USA
Self-defense is defined as a countermeasure that involves defending yourself and your health from any potential harm or danger, for example, if someone was to try and mug you it would be a countermeasure to prevent this from happening. There are 2 main types of self-defense that are both popular ways to defend yourself. The first is unarmed self-defense, this usually involves practicing martial art. There are loads of different martial arts that all have different main focuses, some of the most popular martial arts are karate, Muay Thai, ju-jitsu, and taekwondo. Some martial arts only focus on self-defense, this involves learning how to avoid a punch or how to lock someone who is a threat from moving until the police come to deal with the threat. These types of martial art also usually teach you how to get away from a gun or a knife if you're being threatened by someone with a weapon. Some martial arts teach this but mainly focus on combat and how to attack back, which martial art you should take depends on what your style of fighting would be in a situation where it is necessary.  
The other popular type of self-defense is armed self-defense. You'll have to check the laws in your local area to know what weapons you can carry for self-defense as these laws massively vary from state to state. There is a whole variety of weapons that you can carry, pepper spray is legal in most states so this is a great thing to carry for self-defense as it is easy to use and effective. Other weapons include guns, water-based weapons, and batons, the highest quality baton we've come across was found on Guardian-Self-Defense.com, and if you want to know anything else about batons you can check there. There has been a massive rise in the number of people in the USA attending self-defense lessons and we'll explore the reasons why for you. 
The importance of self-defense
Self-defense is really important as you never know what will happen to you either outside or in your own home. You should always be prepared to protect yourself from any potential threats. Taking a self-defense class is a great way to feel safer when you're outside or when you're falling asleep at night. If you know self-defense it also means that you would be able to protect your friends and family from any potential threats too. Taking a self-defense class also has many other benefits, engaging in a self-defense class has been linked to an increase in confidence, it helps you to become more disciplined as you have to stick to taking classes, it will help your overall fitness as these classes can often be intense, it also helps you to develop a warrior mindset which will help you deal with many situations in life and it'll improve your reflexes. 
Taking a self-defense class always has a massively positive impact on your life. Whilst it might be intimidating at first if you're new to it, no one has ever regretted attending a self-defense class. They're educational and increase your safety all whilst having fun and getting fit. There is also usually a great community in a self-defense class which also helps you to feel safer as you'll have a whole network of people that would try and keep each other safe. 
Why are more people attending self-defense classes in the USA?
It isn't surprising that attendance at self-dense classes in the USA is sharply increasing as there are several major reasons that have led to this happening. The USA has relaxed rules and regulations around gun ownership and open carrying. This has led to the USA having more school shootings than any other country and one of the highest numbers of gun-related deaths in a developed country. This has scared people and as previously mentioned many martial art/self-defense classes teach you how to get away from a gun. As many people are scared of the guns that are on the streets it makes sense that they're reaching out to a place that can help them, this helps to build their confidence and makes them less fearful of the guns in society as they will feel like they can still protect themselves.  
Women's self-defense classes have become much more popular and have more people attending than ever before. This may be because there is still a lot of violence towards women in our current society and women are either afraid or fed up so have decided that learning self-defense is the best way to protect themselves from any threats rather than living in fear. Another major reason why attendance may have skyrocketed is because of the actions of the police in the previous year. The police have acted with extreme force against people attending peaceful protests like the Black Lives Matter protests last year. People who attended these protests would want to be able to protect themselves against the police the next time they go to protest and the best way to do this is by taking a class. If you're considering joining then we can't recommend it enough for all the reasons above.  
Are the Military Using Battle Royale Games as Training?
The use of technology within our military training process is no secret, from the developments in new weaponry to the high-tech surveillance equipment that is required, technology plays a huge part in ensuring our soldiers are ready for battle. However, a development that you may be surprised to learn that could play a part in military training is shooting video games and battle royales. Currently, this is not a part of the training process but as the gaming industry develops to become more and more realistic it is not a far-fetched thought that this could be used to help prepare our soldiers for the dangers they could face on the frontlines.  
Although it does seem slightly ridiculous that the gaming industry and our military could have this kind of overlap when you consider the mental stimulation and improvements to reaction times that come with regular gaming it slowly starts making a bit more sense. This story is still in speculation with no official report as to whether there is any truth behind it, but you should find relief through the fact that our military is one of the most well trained in the world.  
Current Training Methods
The training and recruitment process that is currently used within our military consists of a strict exercise and learning regiment that takes place six days a week leaving recruits with a day for personal downtime. Although it is true that technology plays a huge part in the process it is unlikely that gaming will be implemented as a serious tool for training our military. No matter which area you are thinking about entering within the army you will still be required to complete your basic training, this means that you will be subjected to a hard exercise and fitness routine to truly build your strength, stamina, and resistance and make you the best soldier that you can be. 
In order for you to come out of the training process as a strong and sensible soldier, you will need to subject your body to a huge fitness drive that will allow you to find the energy you need to get through the strenuous process. There is also a lot of mental training that needs to be done to ensure that the recruits are not only physically fit but that they also have the mental strength to get through some of the terrible situations that could occur when you join the army. 
Could Battle Royale Gaming Be USeful in Military Training?
The thought of using battle royale games as a form of military training may seem unreasonable to most and although I would agree that it is not the most effective method of preparing for warfare there are some other benefits. First of all, I think it should be mentioned that these video games are completely fictional, and just because you are good at playing the game it doesn't mean that you are a suitable recruit for the military.  
Battle royale games may not provide the best strategic military knowledge however it has been said that playing them regularly can seriously decrease your reaction times as well as helping with motor processes like your hand-eye coordination which are both skills needed within the military. If you're not seeing the best results within your games initially then I would highly recommend that you look at escape from tarkov hacks so that you can build your skill level and improve your concentration and mental communication skills to aid with decision making and reacting within any operations in the military.