The pandemic hit the world in ways we could never have imagined. What started off as an issue that we could observe from afar with sympathy quickly infiltrated the western world and left us all in a difficult position. We didn't quite know how to deal with the effects of the pandemic, and so many countries around the world were left in a state of unrest and panic as nobody knew what the future had to hold.   
It has been over a year and a half since the first recorded cases of coronavirus were made known to the public, and the world is only just starting to return to normality. At the start of the world pandemic, it was predicted that the effects of the virus would only cause two weeks of isolation, but this isolation turned into a year very quickly.   Due to how fast the effects of coronavirus took hold of the world, many places were not prepared to take it on.
Something that people didn't expect was just how much the pandemic would drain our medical supplies and push our health sector to breaking point. During the height of the pandemic, some hospitals couldn't even get enough rubber gloves to cater to their patients, which shows just how bad things really got.  
Thanks to a decrease of cases due to the introduction of a pandemic and global isolation, our medical sector is starting to stabilize and become much more dependable again. However, to continue to keep our medical sector in the best possible position that we can, there has been an introduction of brand new health regulations. Our medical sector depends on these brand new health regulations to be able to survive, but weirdly enough, there has not been a lot of advertising on what these regulations are. Here are how health regulations have changed due to the pandemic.  
A decrease in prescribed medications 
Before the pandemic, it became quite a joke that doctors and hospitals would prescribe medication for essentially any ailment. This was partly due to being understaffed and overworked, so giving out medication was a very fast and easy solution.  
As a result of the economic strain that has been caused by the virus, hospitals and GPs are being asked to only prescribe medication if it is absolutely necessary. You may not know this, but prescribing medication costs the health sector billions every year, which we simply can no longer afford.  
There has also been an outcry to the general public to think whether or not they truly need medical assistance before contacting your medical professionals. It costs the medical sector much more to prescribe pain killers than it costs for you to simply head to a local pharmacist and purchase it yourself. We also recommend avoiding buying medication in general unless you really need it. You can instead try and deal with your medical ailments in more natural ways, such as using CBD oil for pain or similar issues.  
Appointments via Phone 
A new regulation that they are trying to put in place is getting rid of unnecessary face-to-face appointments. If you have ever been to a hospital or doctor's surgery, then you will be more than aware of just how long you need to wait due to how busy hospitals are. In order to prevent the spread of coronavirus and the overpopulation of hospitals, most doctors are asking that you call the practice ahead of actually going there.
A lot of people that had previously been going to the doctors and hospitals didn't actually need to go there, which means they were just opening themselves up to actual illness and putting themselves in dangerous situations. Not only were people putting themselves in danger, but they were making the workload of doctors much bigger than it needed to be.  
Now that people can not just freely go to doctors and hospitals unless it is an emergency, resources are being used much more wisely. People who really need medical attention are also finally getting the help that they need, and they are not being pushed aside for people who do not necessarily need an appointment.  
Since introducing phone call appointments instead of allowing people to walk in, fewer people have been attending the doctors and hospitals. This shows just how much the resources were previously wasted and how easily we could have been saving money for the medical services previously.  After lockdown comes to a close, doctors, practices, and hospitals have the intention of keeping it this way so that they don't have to worry about people wasting resources that they don't necessarily need.  
Improvement in the social care system.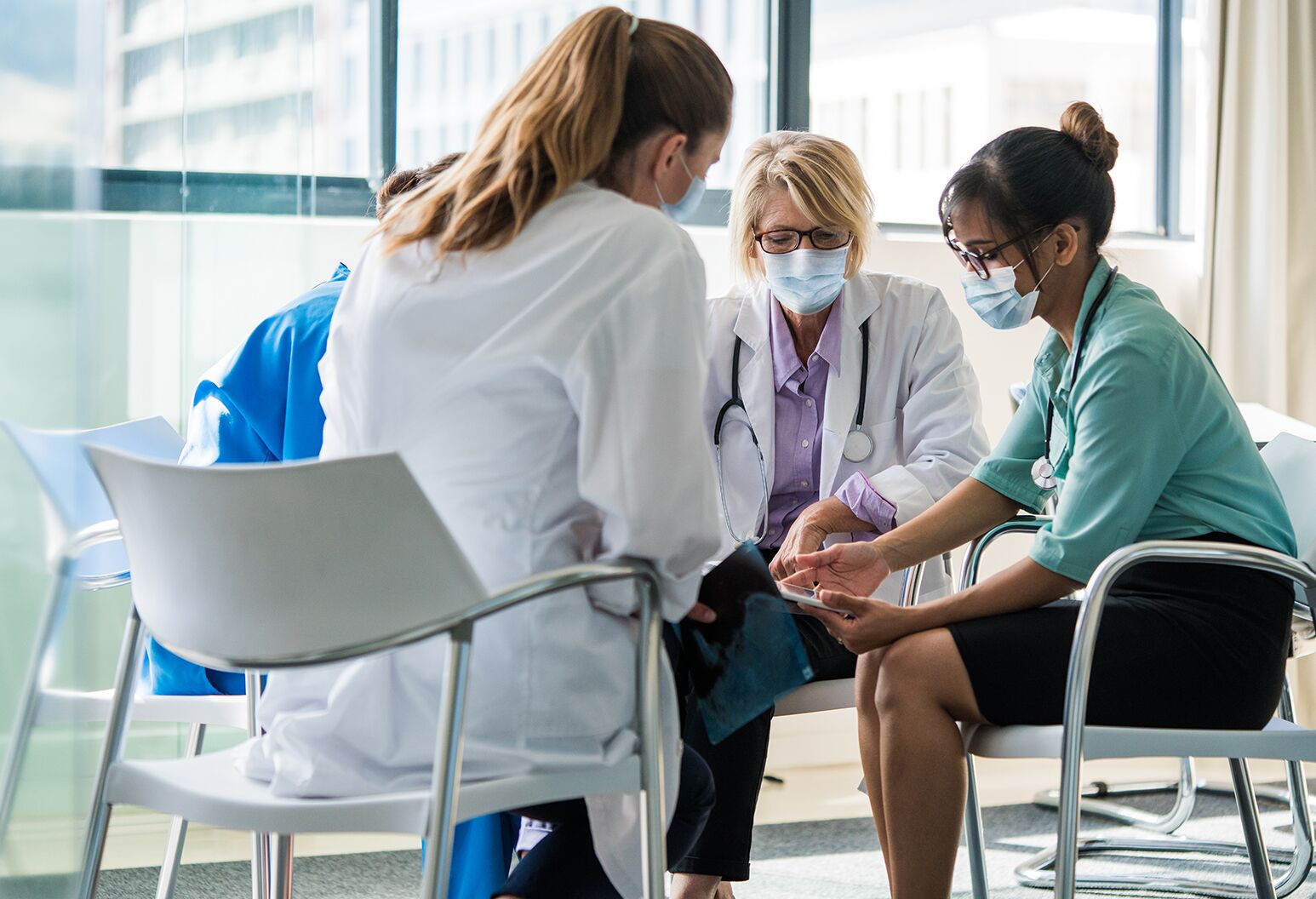 Something that was really made clear due to the pandemic was the unfortunate state of the social care system. This pandemic showed us that our social care system is severely underfunded and even more so understaffed. New legislation that was put in place after the initial wave of the pandemic was mostly based around improving the work conditions of social care workers and also providing much more medical equipment and PPE to these facilities.
The events of the pandemic unearthed a lot of problems that had been unseen for a number of years in the different medical sectors, and now we are starting to start to make changes to the horrible environments some are forced to work and live in.