This man has set the bar pretty high now for all the lovers out there who are anxious and excited to propose to their other half.
In fact, many girls in the city of Shenzen, China, are feeling distraught and envious over a woman whom had a grand proposal from her boyfriend who purchased 25 brand new iPhone X and even arranged it in a heart shape, placing a ring in the middle.

Myjoyonline reported Chen Ming who is a young video game designer had pre-ordered the iPhone X and when it arrived in China on November 3, he began to set his plans in motion.
For all those wondering why Chen opted for iPhone Xs', he and his girlfriend, Lee, had met through a game that Chen developed, so gaming has played a huge role in the lovebirds' relationship. And the reason Chen bought 25 of the Apple goods is because it coincided with her age.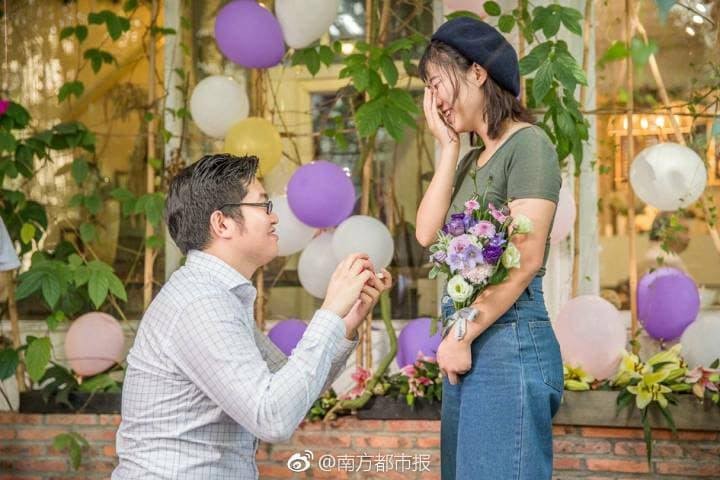 It was also reported the iPhones were then gifted to the friends that helped pull off this extremely expensive and unique proposal – and thankfully, she said 'YES!'.

The iPhone X is sold at 8,388 yuan (RM5,347) in China and this means that Chen spent at least 210,000 yuan (RM133,866) for the proposal. Here, the price of the device reportedly starts from RM5,149.
So, for those who are anticipating a lavish proposal, we hope this story will not make you set your expectations too high or think any less of your other half in any way if he does not shower you with an iPhone X. After all, what matters more is the love you have for one another.
-mD