| | | |
| --- | --- | --- |
| | | |
Friday, 27 July 2012 09:12
The influence and reach of these Malaysian personalities are far and wide and have implications and impact on people of all walks of life in this country
Welcome to the inaugural survey of Top 10's Influential Malaysians of 2011. In this survey, we have considered Malaysians from all walks of life and of every hue and stripe. The main criteria, with the keyword being influential, are their reach and impact, dynamism, innovation, visibility of endeavors, plus the intangibles of spirit and inspiration on ordinary Malaysians.

Arguably the most influential people in the land would be none other than the PM and DPM. Nevertheless, we have excluded them in this survey. Otherwise, they would be in the Top 10 list every year, without fail. That is not the main purpose of our compilation. We want to highlight ingenuity, hard work and genuine impact on Malaysian people.

We hope that our Top 10 Influential Malaysians will only serve to inspire others to follow in their exemplary footsteps and they are revealed in the following pages in alphabetical order of their names.


KRU Brothers
From their humble beginnings in 1992 as a hip-hop boyband, the career trajectory of KRU (multi-talented brothers Norman, Yusry and Edry) has catapulted beyond their musical roots into an empire spanning music, movies, TV, online content, publishing, advertising and merchandising. Today, KRU studios are synonymous with award-winning films such as Cicakman, Magika and Hikayat Merong Mahawangsa. Their next epic movie Vikingdom due out in 2013 will be their most ambitious yet with a Hollywood cast and cutting-edge 3D technology.
---

Khairy Jamaluddin

He divides opinion like few others. His near-overnight ascent to the corridors of power under previous PM Tun Abdullah Badawi provided endless grist for the rumor mills. However, pundits who predicted a short political-life have been proven wrong. Under the Najib administration, the feisty Rembau MP is an influential force in his own right. Unafraid to wade into hot-button issues, his leadership of the BN and Umno Youth wings will be pivotal in galvanizing grassroots support for the next general election.
---

Datuk Lee Chong Wei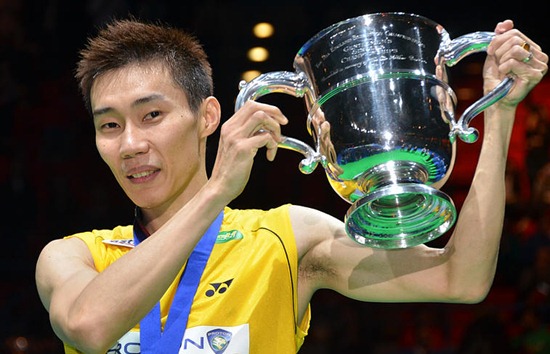 When he chose badminton over basketball at age 11, he made a life-changing decision not just personally, but for the whole nation. Eighteen years and countless major titles later, his decision has long been vindicated. Apart from being a fierce competitor, the World No. 1 is also a shrewd businessman, parlaying his on-court success into various endorsement and business ventures. If rumours are true that he plans to hang up his racket after the 2012 Olympics, Malaysia will have a pair of massive shoes to fill.
---

Lim Guan Eng
His journey from activist to ISA detainee to being Chief Minister of Penang has been an unlikely trek to the political summit. Spending years in political wilderness during the 90s due to incarceration, his comeback was capped by DAP's stunning triumph in the 2008 General Election. The jury is still out on his overall leadership of Penang, but he has wasted little time implementing far-reaching changes, such as reforming the contentious tender system and enacting Freedom of Information laws.
---

Datuk Mukhriz Mahathir
Having the Mahathir family name, arguably our most influential leader in modern times, can be a blessing or a curse. He has risen above the overwhelming weight of expectations to find his own voice in the public arena. Well-respected among political followers and foes alike, the Jerlun MP's views are highly sought after. His formidable business experience in fibre optics and franchising is invaluable in boosting economic opportunities with his current post as Malaysian Deputy Minister of International Trade and Industry.
---

Raja Petra Kamaruddin
The internet revolution coupled with Malaysia's tsunami of political reform in 1998 spawned our own intrepid, muckraking web journalist – RPK. The editor of the Malaysia Today website wields enormous influence on its loyal readership base. RPK specializes in its own addictive brand of news, expose and commentaries. He trades barbs with both sides of the political divide and curries little favors. For that, he is rewarded with approximately 1.5 million hits a day. The pen – or keyboard – is indeed mightier than the sword.
---

Tan Sri Syed Mokhtar Al-bukhary
Malaysia's Kedah-born "Rice Tycoon" is a genuine rags-to-riches story. Without a gilded upbringing or education, he spent his formative years in the school of hard knocks selling meat, vegetables and roti canai. Now his wide-ranging tentacles spread across multiple business spheres. Among the jewels in his crown are DRB-Hicom Bhd, Malakoff Corp, Malaysian Mining Company, Bernas, Port of Tanjung Pelepas, Johor Port and Bank Muamalat. For all his success, this unassuming billionaire's lasting legacy could be the Al-Bukhary Foundation, with millions disbursed for scholarships and philanthropic programs for the poor.
---

Tan Sri Tony Fernandes
Even by his own high standards, there are giddy times for the Low Cost King. With the recent acquisition of Queens Park Rangers, he added the English Premier League to a bewildering array of businesses which includes airlines, hotels, finance, telecommunications and Formula One. He is arguably our most outspoken and high profile CEO worldwide. Back home, Air Asia affects Malaysian lives daily having revolutionized air travel for the masses, prompting a hitherto moribund national carrier into deep soul-searching and sparking a region-wide scramble for budget airlines.
---

Tan Sri Vincent Tan
Our Gaming King is synonymous with Sports Toto and Berjaya Corporation, but his reach has overgrown the thousands of one-armed bandits and betting slips that millions of hopeful Malaysians engage daily with dreams of a fortuitous windfall. Ordinary Malaysian consumers will doubtless be familiar with McDonald's, Wendy's, Starbucks, Papa Johns Pizza, Kenny Rogers Roasters, Krispy Kreme, Cosway and Borders. His recent acquisition of Cardiff City F.C. will no doubt go down well with our football-mad country. Like any wily gambler, he has hedged his bets and continues to diversify.
---

Tan Sri Zeti Akhtar

During perilous economic times, a firm and sure hand is needed to steer the ship through choppy waters. Time and again since being appointed in 2000, our venerable Governor of Bank Negara Malaysia has provided that precious monetary and financial leadership to our country. The government places utmost faith in her guiding hands, having extended her tenure recently for five more years. The international community seems in accordance with her abilities too. She was named one of the world's best central bank chiefs last year by Global Finance Magazine and was shortlisted this year to head the International Monetary Fund.
- top10malaysia.com